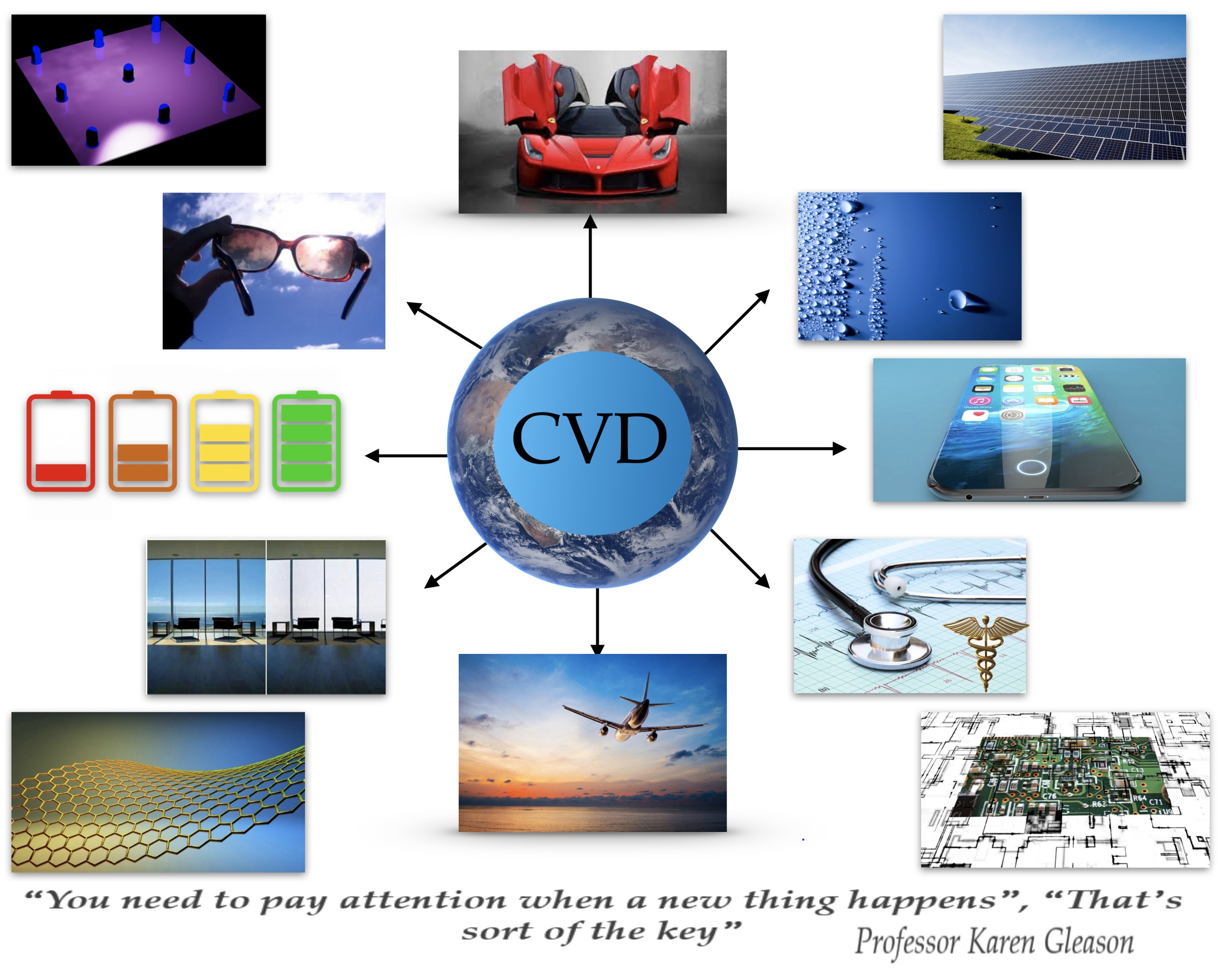 In CUTT e-Materials Group, we are interested in developing highly reliable, controllable and throughput deposition processes of next-generation materials for energy storage and efficiency technologies. Theory meets practice to cross-check procedure and solve unwanted results for the establishment of materials with advanced characteristics and a better understanding of the structure-performance relationship.
Would it then be possible to assemble 2D nanostructures with confined atomic level thickness, high specific surface area and salient surface chemical states at large scale and low cost? Chemical vapour deposition (CVD) offers a conciliation between efficiency, controllability, tunability and excellent run-to-run repeatability in the coverage of monolayer on adequate substrates.
"We are your efficient and committed partner for innovative materials technology"